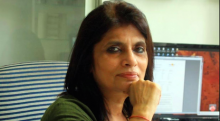 Congratulations Nina Sabnani!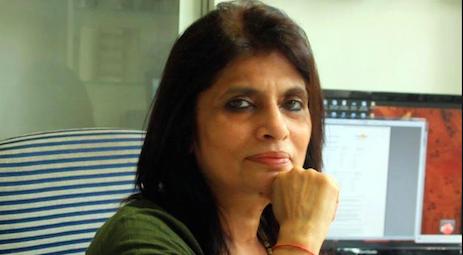 Congratulations Nina on winning the pretigious Big little Book award for illustrations! 
The citation states, "Nina is a story teller par excellence, a force to be reckoned with in contemporary Indian children's illustrations, and a path-breaker in terms of her attempts to bring Indian history, arts, crafts and culture to children in delightful ways. Nina has been able to display immense versatility in showcasing a variety of traditional art forms. She has worked on very personal stories like Mukund and Riaz, using the format of a collage which brings in a sense of separate pieces coming together to form a whole picture. My Mother's Sari, is a delightful exploration of a young child's imaginative vision of the different uses to which her mother's sari could be put. In the process, Nina showcases sarees that are designed to evoke nostalgia in those who are aware of the world of sarees, and wonder in those who are not."
I first got to know through the sensitive personal story of her father titled Mukand and Riaz based during the Partition. Her use of patchwork as illustration entranced me and I became an ardent fan and loved reviewing her books for Young India Books. 

For My Mother's Sari she uses a wide variety of woven and printed saris, with a rich background reflecting the sari designs. 

Stitching Stories is about families who had migrated to India after the Indo-Pak war, Initially created as a film animating a traditional sewing and textiles technique developed by these women who settled in Kutch, a coastal region in Ahmedabad.
In A Bhil Story she narrates a Bhil folktale with stunning illustrations in the traditional pithora style.
Home is a fold-out book with its many-hinged panels in the Kaavad style, offering an opportunity to create a story or a situation, be it family or home
It's All the Same is inspired by the story tellers, Kaavidya Bhaats, from Rajasthan who carry a vibrantly coloured story box in the shape of a shrine called Kaavad  inviting the audience to the world of myths and folktales.