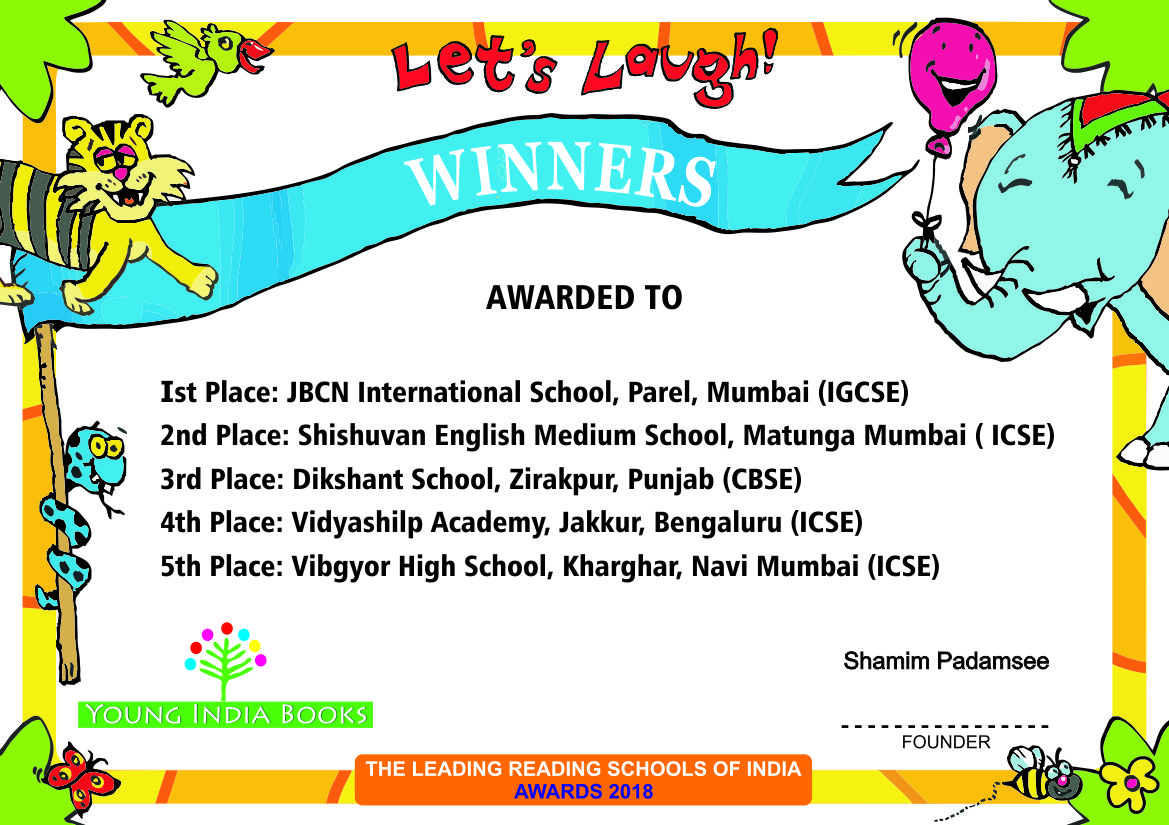 Congratulations schools for winning this prestigious award!
It is the combined result of an enlightened management, a committed librarian and also your enthusiastic students!
It has been difficult to arrive at the decision. So many schools conducting such innovative and exciting programmes in their libraries to ensure that reading is perceived not only as a source of knowledge but also pleasurable and fun by their students. 
Click here to know the process of arriving at the winner. And to know the schools have won the Award in the previous years log onto the Hall of Fame.
Here are the Student Winners!!
Senior Category

Middle-Grade Category
Junior Category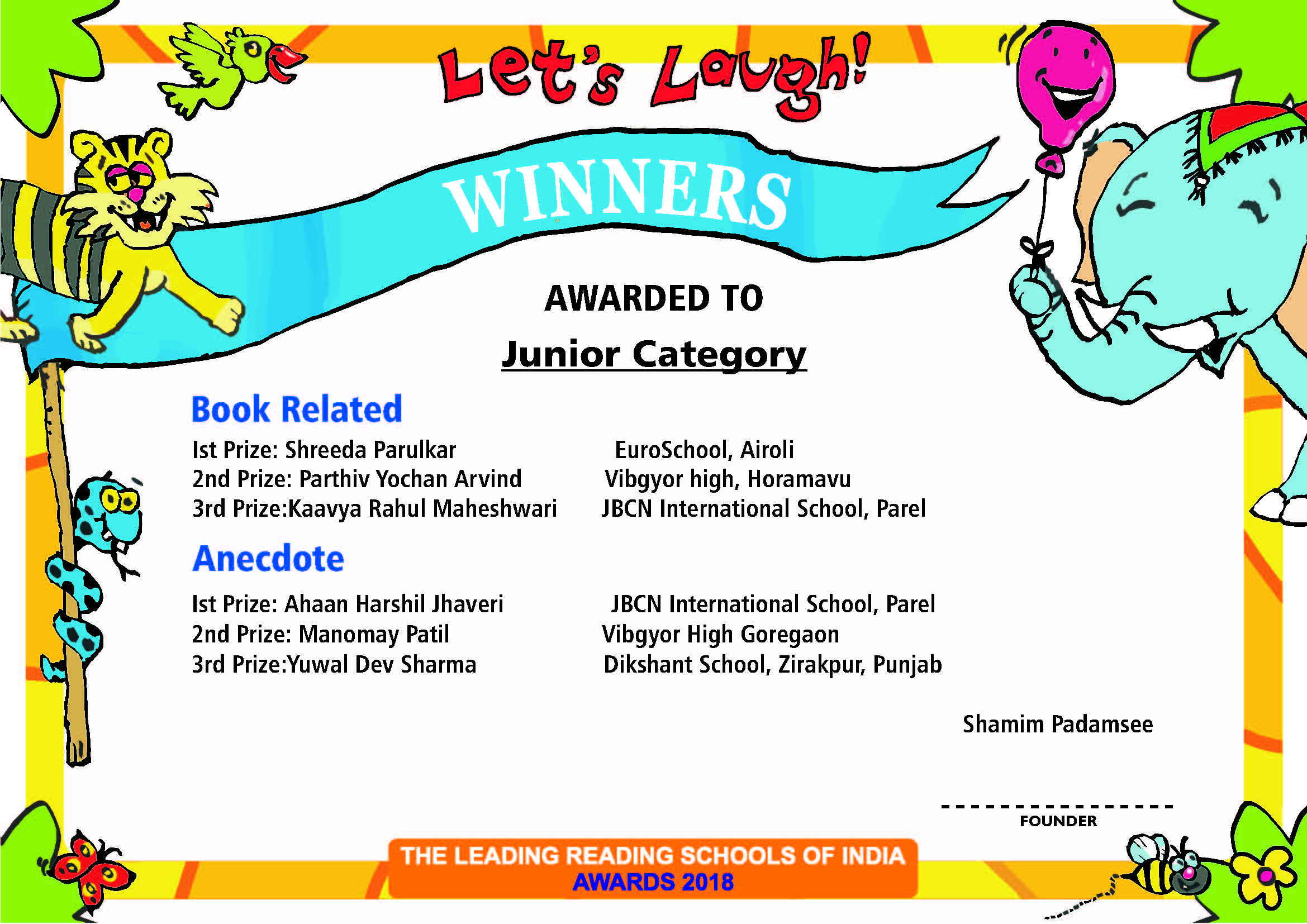 Congratulations Students! You have done well. Picked up a book that 'spoke' to you and narrated what it was that you enjoyed the most in the book. You have filled all the authors hearts with joy for your appreciative words. To say Thank You each one of them will be sending you a letter of appreciation!  
We at Young India Books would like to say a BIG THANK YOU to all those who made this event possible, school principals, librarians, teachers, students, authors and many others. Please click on the Link to know who all these wonderful people are.