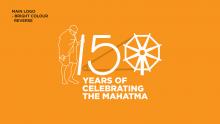 10 Best Books on Mahatma Gandhi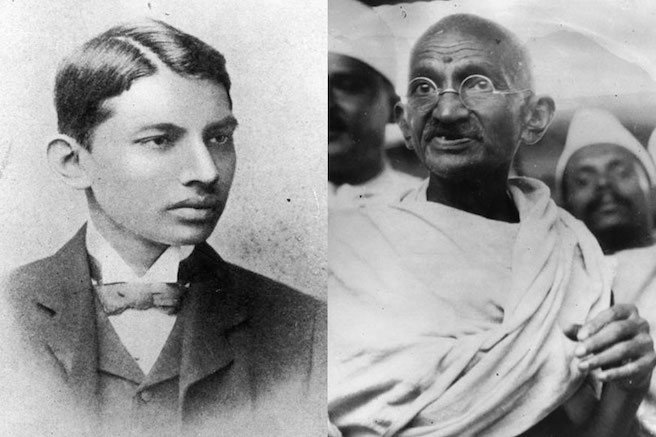 Trace his Remarkable Journey
through these 10 fact-filled fun books!
 
 

 

Through this picture book, co-author and grandson of Gandhiji, Arun Gandhi, recounts his memories of the time spent with his grandfather at Sevagram, Gandhiji's service village in Gujarat.

If we are to reach real peace in this world and we are to carry on a real war against war, we shall have to begin with children . . . Bapu

Mahatma Gandhi s words have been recorded in numerous books and studied by countless scholars. His thoughts on family, education, religion and truthfulness hold as much relevance today as they did during his lifetime and reach out to a whole new generation. What did Gandhiji think about his own family and school life? What were his thoughts on the role of the youth in a nation s life? What was his philosophy of Satyagraha, Ahimsa and Atmabal? Children will find this revived and repackaged edition of Gandhi Speaks inspiring and thoughtprovoking

Tracing Gandhi's evolution through 150 little-known and inspiring incidents from his life, unusual trivia and gorgeous illustrations, this one-of-a-kind book offers answers to many pressing contemporary issues and depicts how Mahatma Gandhi remains relevant even today.

Gandhi in 150 Anecdotes is a classic tribute and a collectible edition that celebrates 150 years of the Mahatma, one of the most revered figures in world history.

"Can one girl make a difference in the destiny of a nation? It is 1942 and 10-year-old Anjali's mother has joined India's freedom struggle. Anjali gets unwillingly involved in the turmoil.
She has to give up her biases against the Dalit community, or the so-called untouchables, and sacrifice her foreign-made clothes for khadi.
When her world turns upside down, will Anjali be able to overcome her internal struggles and summon the courage needed to complete her mother's social reform work?
Inspired by her great-grandmother's experience working with Gandhi, Supriya Kelkar brings to life the stories of the unsung heroes of India's War of Independence."

"Mohandas Karamchand Gandhi was born in 1869 in British-occupied India. Though he studied law in London and spent his early adulthood in South Africa, he remained devoted to his homeland and spent the later part of his life working to make India an independent nation. Calling for non-violent civil disobedience, Gandhi led India to independence and inspired movements for civil rights around the world. Gandhi is recognized internationally as a symbol of hope, peace, and freedom." 

This is a biographical book that should be read to every child before they embark on their journey in history to learn about the freedom movement of independent India and the father of the nation, Mohandas Karamchand Gandhi.

A well designed book that captures the journey of Gandhi from a small town in Porbander, Gujarat into the hearts of millions of people and the momentum of the freedom movement. The book has a feel of a moving picture - it does move its readers!

The words and pictures in the book flow with ease and simplicity. Creative use of speech bubbles provides insight into Gandhi's mind and inner thoughts. The presentation of the book truly complements Gandhi's way of life.

Everyone has their own story of Gandhi — and in this book a Warli artist, a storyteller and an animation filmmaker come together in a unique collaboration to bring a very visual story of Gandhi to children. 

Arun Gandhi, with Bethany Hegedus, tells a poignant, personal story of the damage of wastefulness, gorgeuously illustrated by Evan Turk.

At Grandfather Gandhi's service village, each day is filled, from sunrise to sunset, with work that is done for the good of all. The villagers vow to live simply and non-violently. Arun Gandhi tries very hard to follow these vows, but he struggles with one of the most important rules: not to waste.

How can throwing away a worn-down pencil hurt anyone? How can wastefulness lead to violence? With the help of his grandfather, Arun learns how every wasteful act, no matter how small, affects others. And in time he comes to understand the truth of his grandfather's words: "Be the change you wish to see in the world."

This book is part of a series of stories that transports children to four different periods of history. Each book features children as the chief protagonists who look at the times through their eyes.

"I want world sympathy in this battle of Right against Might," so wrote Mahatma Gandhi in a letter. And the whole world sat up and took notice of this naked fakir as he fought the mighty force of the British, using the twin weapons of satyagraha and ahimsa. This book traces the main events of Mahatma Gandhi's journey from his early formative years in politics to India's liberation.

He also inspired many of the world's greatest leaders, such as, Nelson Mandela, Martin Luther King, and our own Abdul Ghaffar Khan, to pick up the cudgel and fight against injustice, in his inimicable style - non violently.