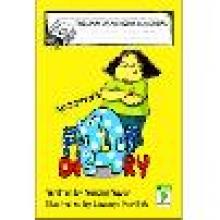 Janani Balaji
Review of Apoorva's Fat Diary By Janani Balaji, Grade 5. Shishuvan, Mumbai
Is Apoorva's Fat Diary an Indian retort to the 'Diary of a Wimpy Kid' series? A fat girl struggling to survive in a malicious, non-forgiving school world? These were my initial thoughts as I picked this book.
Written by Nandini Nayar and published by Mango Books, this book is indeed a delightful diary of a plump Indian school girl. Apoorva (the main character in this book), like all growing tweens, loves food and hates to write! The diary begins as a negotiated agreement between Apoorva and her persuasive mother to improve her writing skills. Apoorva agrees to this on one condition-she will only write about the 12 best meals she has eaten- and nothing more! But the story has been crafted so beautifully that it is a insightful peep into of every chubby school kid's diary. Her mother relying on fat parenting books to get her fit into the shape of the world, a super fit dad, an adorable Aaji, her pretty sister Avantika and of course, an annoying, irritating little brother Ashu are very relatable!
The bus bully Bharat and the quirky 'elephant' jokes are hilarious! Rakesh uncle, his mindless attitude and the family's varied reactions to his mean comments, once again underline the importance of remaining unperturbed and following you heart like Apoorva. I really like Apoorva's cool attitude because it inspires me not to get shaken by jokes and let nothing bother me.
The book was very entertaining, stuffed with breaths of everyday school life thrills and chills- from eating someone else's lunch, getting glasses to the 'Grand Sports Day' and Apoorva's discomfiture. What truly elevated the experience was the superlatively funny illustrations by Lavanya Karthik.
A few of my favourite are the monster in Rakesh uncle's shadow, Ashu with a tape across his mouth, Apoorva getting squashed by a 'fat' book, her trial for sports day events and the question and answers. With my habit of doodling in my own diary, these cartoons made it a perfect kid's dairy to me!
Every fat girl will find herself nodding to this book. But Apoorva's sensible head, the take everything in your stride attitude and her value for true friendship in school life were the takeaways for me.
I chose this over my other favourite 'Full on Fashionista' because every Apoorva and her friends need to read this book to get a taste of what it is like to be a fat girl in the school and why that's cool too!
Congratulations Janani. Besides your lovely Certificate you also win a gift Voucher from Crossword worth Rs 500!
Plus, you get a chance to become a reviewer for Young India Books!!