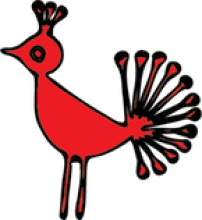 Guidelines for Participation
Guidelines for Participation   

Q – What is the Leading Reading Schools of India Award (LRSIA)?
A – This award programme has been initiated by Young India Books to applaud and recognise the five leading schools of India for their exemplary work in instilling a love for reading, thus creating life-long readers.  Each year has a different theme. This year the theme is "Let's Care" selected to sensitize children to care and share in order to "learn to live together" with our fellow human beings and also to care for the environment and our flora and fauna.  

Now that the schools have registered it's time for students to get their act together.

Q - What do students have to do?
A - S/he should select a book from the Recommended Reading List [based on this year's theme "Let's Care"] in their grade category
Junior: for children from std 1 - 3 
Middle-Grade: for children from std 4- 6 
Senior: for children from std 7 - 9

A - Students can read one or more books.
They carefully re-read one of the books.
They submit their responses to the two questions (see below) to any ONE book.
Make sure that you follow the guidelines for the wordcount for your age group.

Based on the book selected, respond to the following: 
Question 1
Make your own title for the book.
OR, Make your own cover illustration for the book.
Question 2
Which part of the book inspired you the most to Care and Share? Tell us why. (check with the recommended word count on the submission form)
OR, Draw a scene from the book that you feel depicts Caring and Sharing,
The responses have to be posted in this ONLINE Student Submission Form 

Note:
1) Select the correct school name (there maybe more than one of the same name) from the drop-down menu for SCHOOL NAME.
2) Your written responses to the questions have to be posted directly in the appropritae field.
3) If you choose to illustrate (scene or book cover), create your work on a page, scan it and then upload in the appropriate field.
4) Please submit the details of payment of the participation Fees.
5) Make sure that you tick your selected book from the drop-down menu titled BOOK.
Q - What are the prizes?
A - Winning schools get listed in the Young India Books HALL OF FAME.
      They receive a beautifully Hand-Crafted Trophy and a Citation
      Winning students receive a Certificate
      Their entries are posted on the website
      Plus, they get an opportunity to become reviewers for the website
 Note: Every participating child receives a special Participation Certificate.
Q - Where can one purchase the books?
A – Books can be purchased online, bookstores, publishers or from clearningaid@gmail.com
Q - Is there any fees?
A - Schools do not have to pay any fees, however, students pay Rs 200 each. the payment has to be made through the bank via NEFT 
Click here for payment details
IMPORTANT DATES 
School Registration starts                                                 September  01, 2019
School Registration now closed                                        September 30, 2019

Student Submission opens                                             October 1, 2019
Student Submissions close                                             November 14, 2019  
Announcement of Results                                               December 30, 2019 
RULES and REGULATIONS
Only one entry per student
Only students who have submitted their entries are eligible for a PARTICIPATION CERTIFICATE
Entries will be disqualified if,
 - it is plagiarized.
 - it indicates an adult hand.
 - it is an extract from the book.

For any further questions, please write to us at: lrsiawards@gmail.com
Or, visit our website: www.youngindiabooks.com
NOTE: THE DECISION OF THE JUDGES FOR THE AWARDS WILL BE FINAL