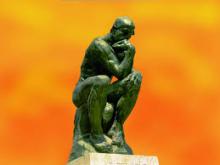 What do Students Have to Do?
Watch the video film India Meri Hai on Youtube and ponder over how wonderful and beautiful our country truly is. 
TO PARTICIPATE IN THE COMPETITION:
1) Students register their names with their schools and paid the participation fee
2) Browse through the Reccommended Reading List for the appropriate group
Junior School - grades 1 - 4
Middle School - grades 5 - 8
Senior School - grades 9 - 12
Read the synopsis of the books and the reviews.
Zoom into the ones that inspire them.  
(Books can be purchased from publishers, bookstores, or from clearningaid@gmail.com
Read the Book  once
 and then carefully re-read it.
Mull over the inner message of the book.
3) Answer the following two questions in the fields provided on the website
Q1. What did the story make you aware of?
Q2. What does this awareness inspire you to do?
Enter the details in the fields provided on the Student Submission Form on the website,
However, that is not All
Now is the time for each one of the students to demonstrate their love for the country on the historic occasion of India's 70th anniversary.
4) TAKE A PLEDGE to do something in their own little way.
Together we can make a difference. Remember it is the little drops that make the mighty ocean. 
The pledge should be something that the child will do to make a difference. Write a sentence  stating the action they will take.
either directly or uploaded as jpeg. (Hand written notes will be disqualified)
Or, Create a Poster to express their action. The image should be scanned and then uploaded in the appropriate field of the submission form. (Only jpeg images can attached)