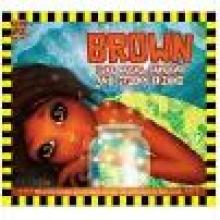 Manishka Mouvery
Review of Brown. Published by Fun OK Please
By Manishka Mouvery. Grade 2. Vidyashilp Academy
God made us and all of us are beautiful including Samaira and me.
The name of the Book: Brown like Dosas, Samosas and Sticky Chikki by Rebecca Manari.
About the author: Rebecca is a Mom, teacher and author who wrote this book for children to like their color of the skin.
I have the same color as Samaira. This book taught me a simple thing that I love to eat chocolate then why not the color of it. I had seen on TV about Fair and Lovely and thought I would buy this cream when I become big. This book has changed me now I feel beautiful and confident when I see myself in the mirror.
What I did not like about the book is Anahi forcing Samaira to change her color. I felt no one should be forced to change so much.
The best part of the book is when Samaira woke up she had the medal Anahi gave her. So this is not a dream.
Congratulations Manishka! Along with your Certificate you also receive a Gift Vouncher worth Rs 1000 from Crossword! 
Plus you get a chance to become a reviewer for Young India Books!!