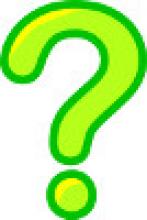 Keen to know more?
About the Leading Reading Schools of India Awards 2016
The Leading Reading Schools of India Awards has been initiated with the objective of recognizing and honouring schools that go the extra mile to encourage their children to read. This is the third year since its inception.
Philosophy: Further, through the selection of titles for review, Young India Books seeks to to engage children in discovering India's rich heritage: cultural, historical, geographical, wildlife and others in order that they feel a connect to our land, which sadly is a gap, as the books they are generally exposed to are steeped in western literature.
Childrens Choice Award: As, there is a plethora of entertainment sources these days, the habit of reading is fast diminishing. Hence, it is imperative that we give our children books that they want to gobble up; books that talk to them. To ascertain what those books are, Young India Books has initiated the Children's Choice Award, whereby, children indicated their preferences through a questionnaire on 5 key parameters. Besides, as, they also reviewed a book of their choice, their preference is fairly indicative.Titles selected for the recommended reading list were narrowed down to those published in 2014 as this would enable us to know which of the titles published in the year struck a chord with the kids.
Judges: And many of them did! This plunged our authors who waded through the reviews, into a tizzy. as evaluating children's work can be heartbreaking.The final selection was made by two prize-winning international authors; Varsha Bajaj and Lynne Kelly. The third judge Chandni Khanna has been associated with Hippocampus for many years.
This year more than 2500 students from 55 schools across the land registered. The five winning schools will receive a special handcrafted trophy.
Trophy: This unique trophy has been specially crafted and manufactured in Channapatna, the toy town of Karnataka. Using locally grown wood, women have chiseled and shaped it using hand-held lathes. Next  they were coated with lac, coloured with natural dyes and finally polished to a glossy finish.
This ancient art form is now languishing owing to the advent of cheap plastic toys. Through this trophy Young India Books hopes to pique the childrens interest in our traditional art forms.

Please Note: To know more about the winning schools and read the reviews of the winners please move your cursor over their names to open up the page.
Note: The decision of the judges are final. There will be no discussions or revisions of the same.