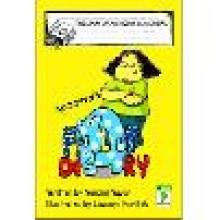 Kavya Sakthivel
Review of Apoorva's Fat Diary
By Kavya Sakthivel. Grade 8 The PSBB Millennium School, Coimbatore.
This is the story of a 12 year old girl named Apoorva. Apoorva' Fat Diary written by Nandini Nayar, illustrated by Lavanya Karthik and published by Mango Books.
Apoorva's mother wants her to keep a diary in order to improve her writing abilities. Apoorva agrees reluctantly under the condition that she will keep a diary till she finishes writing about her twelve best meals. As she starts to write in her diary, she also writes about her life, her school, her bus ride and events happening to her every day. She takes us on a journey of her daily life. We get acquainted to her family through her diary. Her dad, her grandma Aji, her brother Ashu, her older sister Avantika, her best friend Avinash and a sprinkling of other characters she encounters in her everyday life.
What happens when Apoorva's sister gets close to a relative Apoorva dislikes? Who is her brother's nameless friend and which sport does Apoorva finally participate on her sports day. What happens when she does? What happens when she gets her new spectacles on? This story always keeps you guessing.
Apoorva gets teased by others because she is fat, but the way she take things in her stride is just heart warming. Even when the kids in her bus tease her, she just laughs along.
Lavanya Karthik does an amazing job with the illustration. I'm always in awe at folks who draw so beautifully.
I like Apoorva as she is nice and kind-hearted. Nandhini Nayar has captured the perspective of a twelve year old child very well in this book. This book is really fantastic, silly, funny and a great page turner.
I recommend this book for children around my age 9-11 years old. It would motivate kids to have self-confidence and to believe in themselves. I rate this book 4 out of 5 stars.
Congratulations Kavya! Along with your Certificate you also receive a Gift Vouncher worth Rs 1000 from Crossword!
Plus a chance to become a reviewer at Young India Books!!