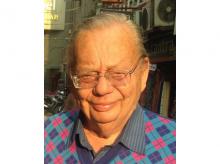 Guest-of-Honour for LRSIA 2017 - Mr Ruskin Bond!
Young India Books is honoured that Mr Ruskin Bond is our Guest-of-Honour for the Leading Reading Schools of India Awards 2017!
He will be personally signing the certificates of the winners as well as copies of his biography for the senior winners.
Every participant will receive a Participation Certificate to treasure bearing his signature!